When it comes time for the bride and groom to pick out the wedding brands, many couples choose to either design their own bands or find a unique design that matches their personalities. A unique man's wedding ring can showcase a hobby of the groom-to-be, a memorable event from the couple's relationship, or even represent a piece of art designed by one of the two.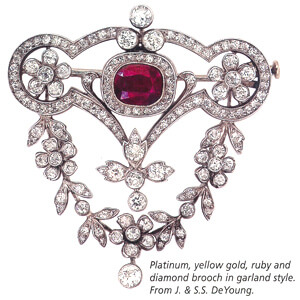 Today, the groom-to-be should have no problem finding a men's wedding ring designer. Many jewelry shops specialize in custom ring creation. For those towns that do not have these craftsmen, the Internet can be a helpful resource. Online merchants such as Guertin Brothers provide custom-made rings to fit all styles. Most online wedding ring designers will allow the man to design everything from the thickness, metal, weight, polish, and stones used for the ring. Although custom wedding ring designers will be able to create the bride and groom's dream rings, shoppers should remember that this custom service will be much more costly than a mass-produced style of ring.
While some unique wedding bands may not conform to traditional norms, the couple should consider what will make them happy. While a unique or custom-designed ring may be more costly, it may also be worthwhile to have a personalized piece of jewelry to symbolize your love.