Planning on getting engaged? Why not consider a vintage engagement ring? Not only will it have an inherent uniqueness and charm, vintage engagement rings are typically less expensive, often have better craftsmanship, and are an instant heirloom.
A "vintage" engagement ring specifically refers to one over 50 years old. For the most unique and charming rings, ask to see rings made before 1950. Here are some classic styles of these antique engagement rings.
Art Deco Vintage Engagement Rings (1920-1930):  Art Deco antique engagement rings reflect the era with a streamlined geometric look. They also often reflect fashion trends of the era, with allusions to Egyptian, Asian, and Native American cultures. Art Deco rings are currently the most popular vintage engagement rings for newly engaged couples.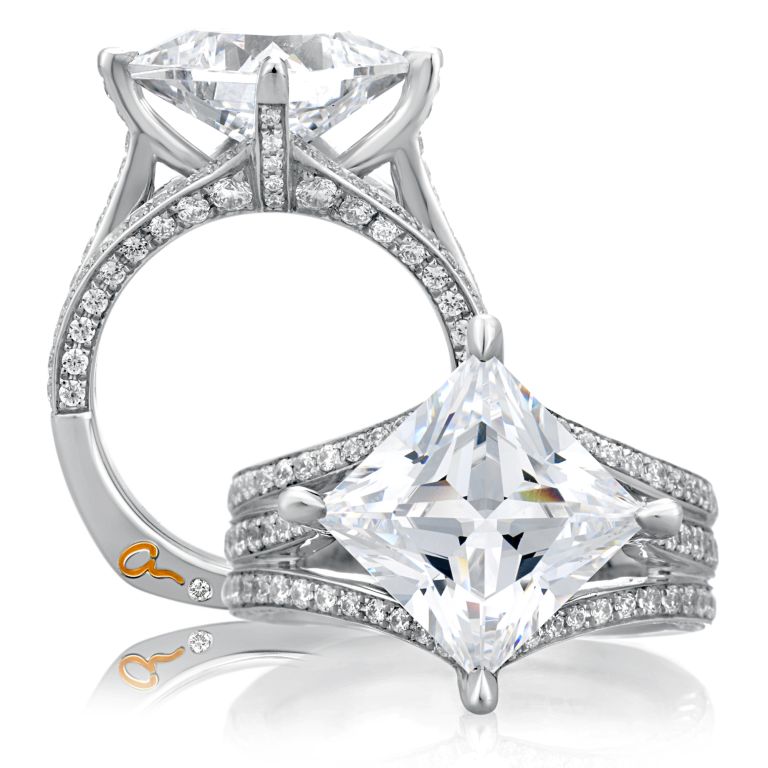 Edwardian Vintage Engagement Rings (1900-1920): When the oxyacetylene torch was invented, platinum became the vogue metal for antique engagement rings. Jewelers began crafting lacy and pierced shapes, scroll work  and filigree detail on the mountings. Along with rose-cut diamonds, brilliant sapphires were especially popular during the Edwardian era.
Victorian Antique/Vintage Engagement Rings (1835-1900): often set in yellow or rose gold, Victorian rings have both simple elegant designs to very intricate ones. Cut with an extra facet on the bottom (Called "mine cut"). Many Victorian rings also include pearls. The classic Tiffany six-prong diamond solitaire was introduced in 1886!
Whenever purchasing antique jewelry, look carefully at the descriptions of each piece. Make sure they will give you, in writing, a complete description of the piece, including age, size, condition, color, carat, clarity, and cut.
Preferably, they will have a certified gemologists report for you. Make sure you know the return policy, should you be unhappy with your purchase. Vintage Engagement Rings can be found at a variety of places including antique stores, jewelers, estate sales, pawn shops and online.