1. Man-Made Diamonds
For the woman who doesn't want a natural diamond, but doesn't want to stray too far from modern tradition, man-made diamonds are an option.
While most people think of cubic zirconia when they think of synthetic diamonds, there are actually a couple different categories under this umbrella.
Cubic zirconia and similar materials like moissanite are considered diamond "simulants." They look virtually identical to real diamonds to the naked eye, but are composed of a different substance.
The advantage of "CZ" (and other simulants) is that it's significantly cheaper than real diamonds. But unless your lady is wholly on board with this option, I'd say it's best to steer clear of it. Whenever people admire her "diamond," she'll be thinking to herself, "it's fake," which is a real romance killer.
Now the second choice in this category is much different – a more recently developed option I didn't even know existed until I researched this article. These are "laboratory-created" or "cultured" diamonds. It's not really accurate to call them "synthetic" because they're created through an atom-by-atom crystal growth process that exactly duplicates the physical, chemical, and optical properties of naturally-mined diamonds. It's impossible to tell the two apart unless one uses advanced spectroscopy. For all intents and purposes, a lab-created diamond is a diamond.
Because lab-created diamonds can be produced ad infinitum, their price is lower than natural, mined diamonds, though not by as much as you'd think; because De Beers has sensed that these lab-created diamonds may represent the wave of the future, they've already made moves to control the market and boost the price! They're a good choice for a woman for whom "responsibly sourced" doesn't go far enough, and who would like to further decrease her ecological footprint.
2. A Knot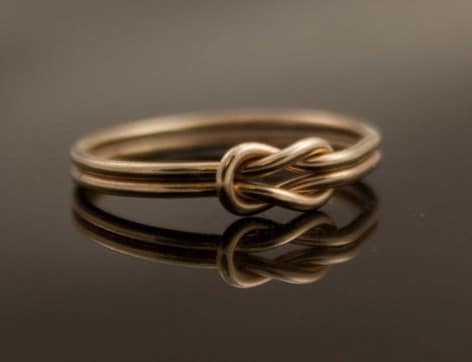 A perfect option for a woman with simple tastes. What better way to show a lady you're looking forward to tying the knot with her?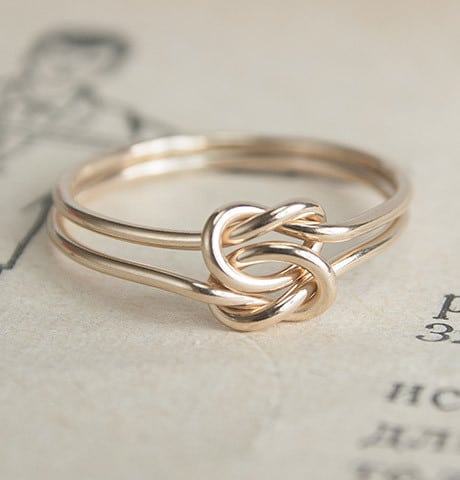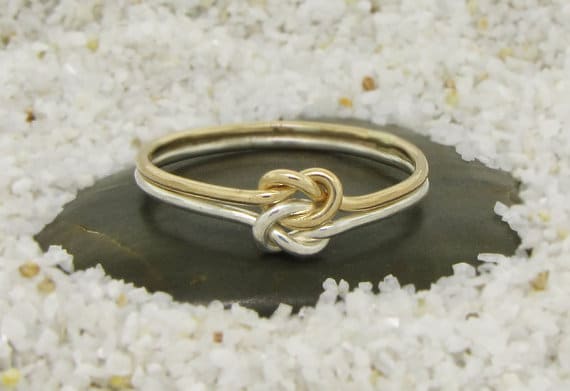 3. A Meaningful Gemstone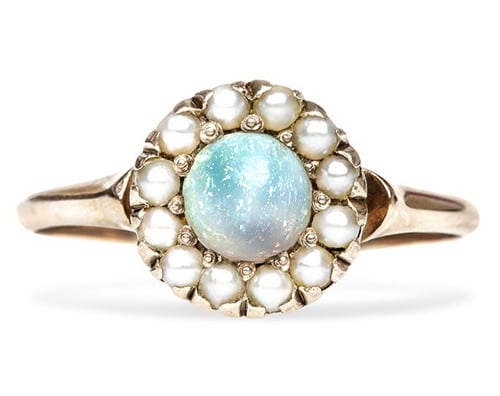 There is a world of beautiful gemstones out there beyond the diamond, and they each have a traditional meaning as well. So choosing a gemstone with a special significance to you and your girlfriend creates a unique ring with a built-in layer of meaning.
Here are the meanings of a few gemstones that may tie in particularly well with your unique relationship and the sentiment you wish to convey when you propose:
Agate: truth, protection, strength
Apatite: communication, and the blending of the old and the new
Aquamarine: courage to overcome fears, protection on journeys
Blue topaz: courage to overcome fears and obstacles — associated with fidelity, friendship, gentleness, and integrity
Garnet: passionate commitment and devotion
Onyx: thought to deflect the negativity of others — associated with determination and perseverance
Opal: love, passion, lightness, inspiration, creativity, and spontaneity
Pearl (pearls are organic rather than a gemstone): harmony, humility, purity, worth
Rose quartz: gentle love, peace, and calm — associated with the removal of negativity and the healing of emotional wounds
Ruby: friendship, fire, love, royalty, happiness, the opening of the heart
Turquoise: friendship — associated with nature (the blue sky and green earth)
Gemstones can of course be put in a variety of settings, and can be featured as a solitary stone or grouped with other gems. Here are two unique ideas we both especially like: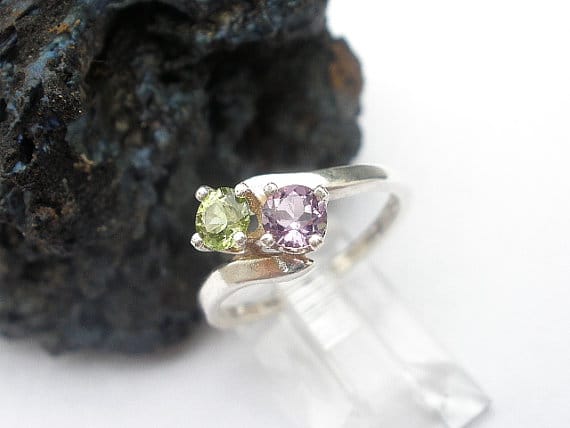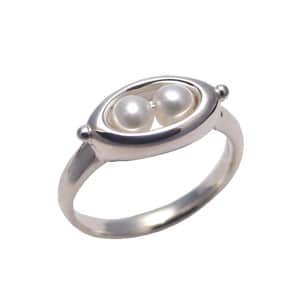 4. The Claddagh Ring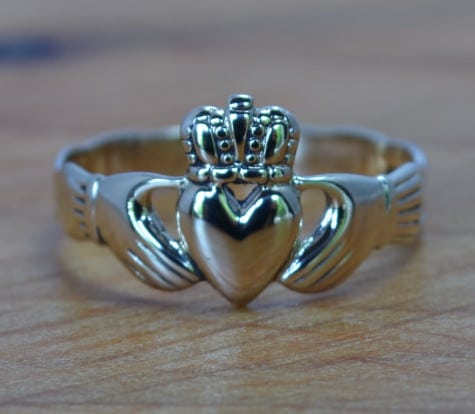 The distinctive Claddagh ring is a traditional Irish ring that is rich in history and symbolism. Dated to Roman times, it is rooted in European "fede rings," which took their name from the Italian phrase mani in fede ("hands [joined] in faith" or "hands [joined] in loyalty"). The ring features two hands, a heart, and a crown — symbolizing friendship, love, and loyalty, respectively.
The clasped hands represent the pledging of vows, and Claddagh rings were used as engagement and wedding rings during the Middle Ages and the Renaissance. They continue to be an appropriate choice for this purpose today – particularly for a lass with Irish heritage.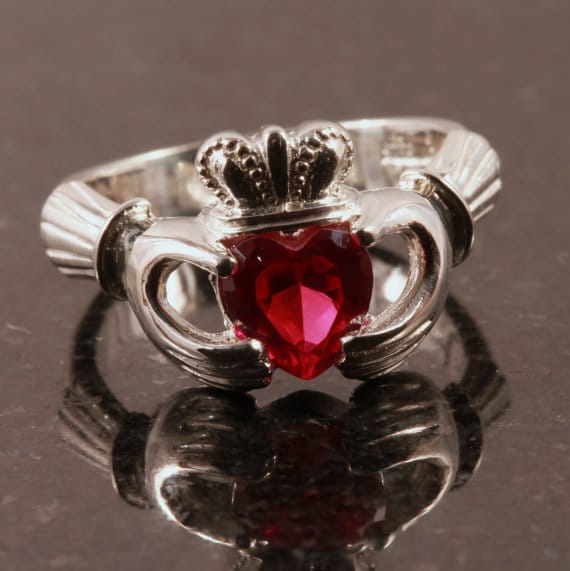 Traditionally, the ring is worn on the woman's left hand with the point of the heart facing out when she is engaged, and then turned around to be facing her once she is married.
It's also traditional for the expressions "This is my heart which I give to you crowned with my love," and "Let love and friendship reign," to be associated with the ring, so feel free to bust those out with gusto when you propose with a Claddagh. 
5. Family Heirloom
Before you plunk down some serious cash for a diamond ring or any of these other alternatives, check with your relatives to see if there are any heirlooms waiting to be passed down. Not only does this option save you some serious cash, but pieces with history are much more meaningful and significant. Even a diamond engagement ring that's been in the family for generations becomes a lot more special than one purchased at Jared. My mother-in-law gave me a diamond engagement ring that had belonged to her grandmother to give to Kate when I proposed. It fit perfectly, and she loved it and wouldn't have wanted anything else.